LAST COPIES

Signed: Johanna Tagada Hoffbeck - Avec ce qui ...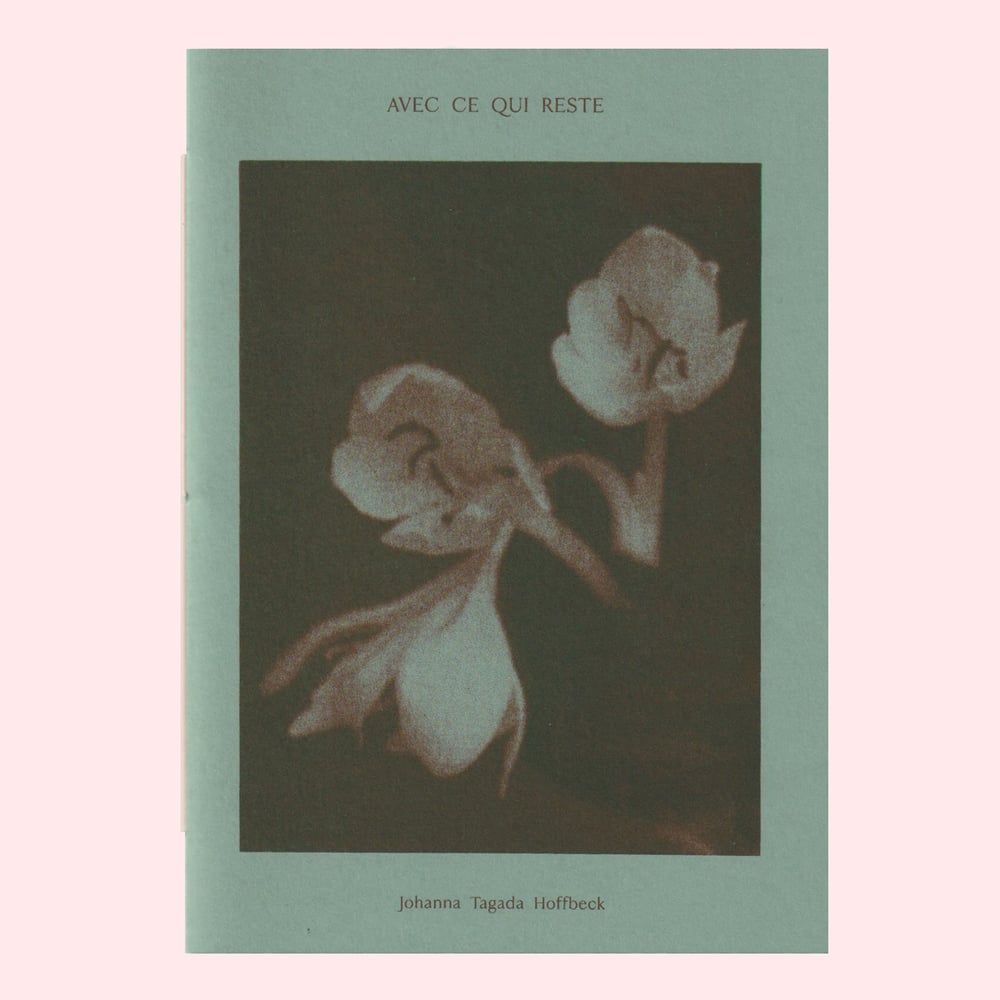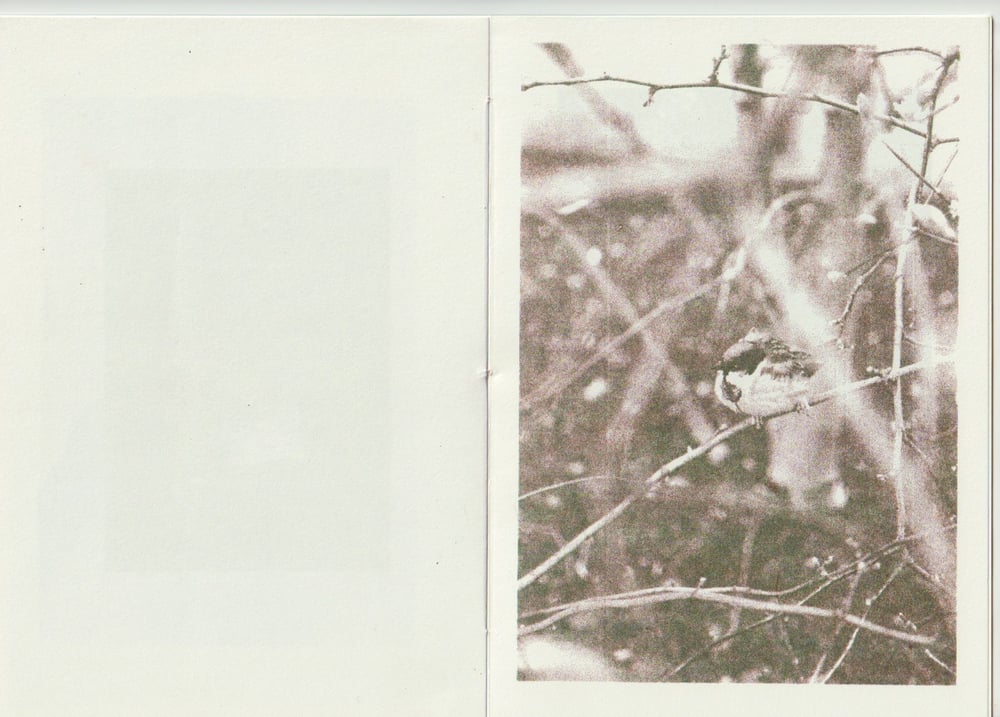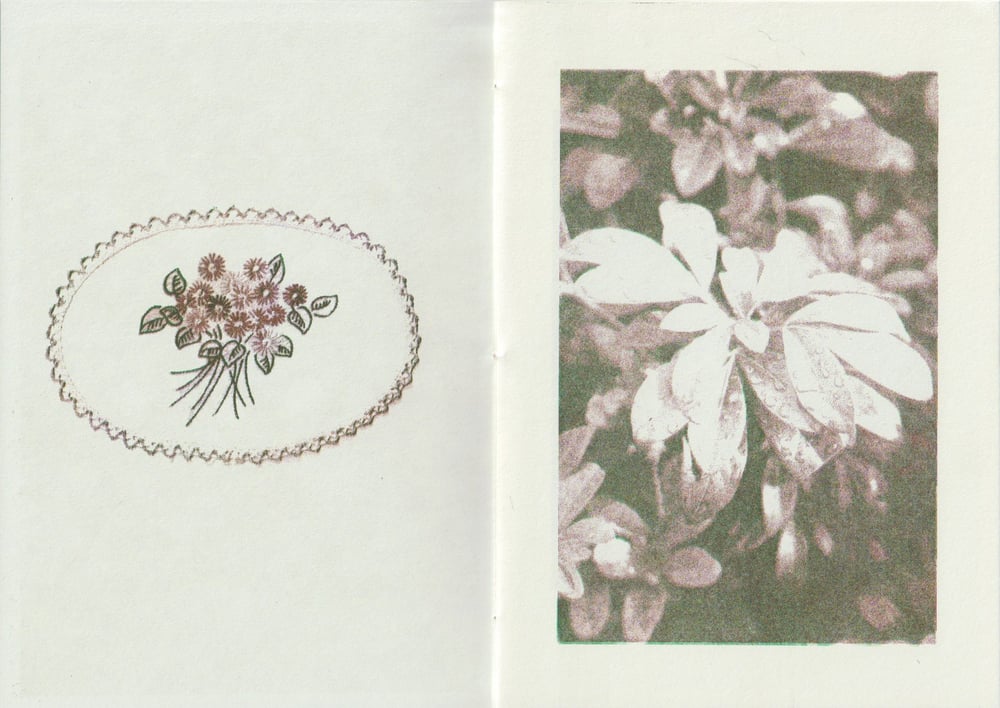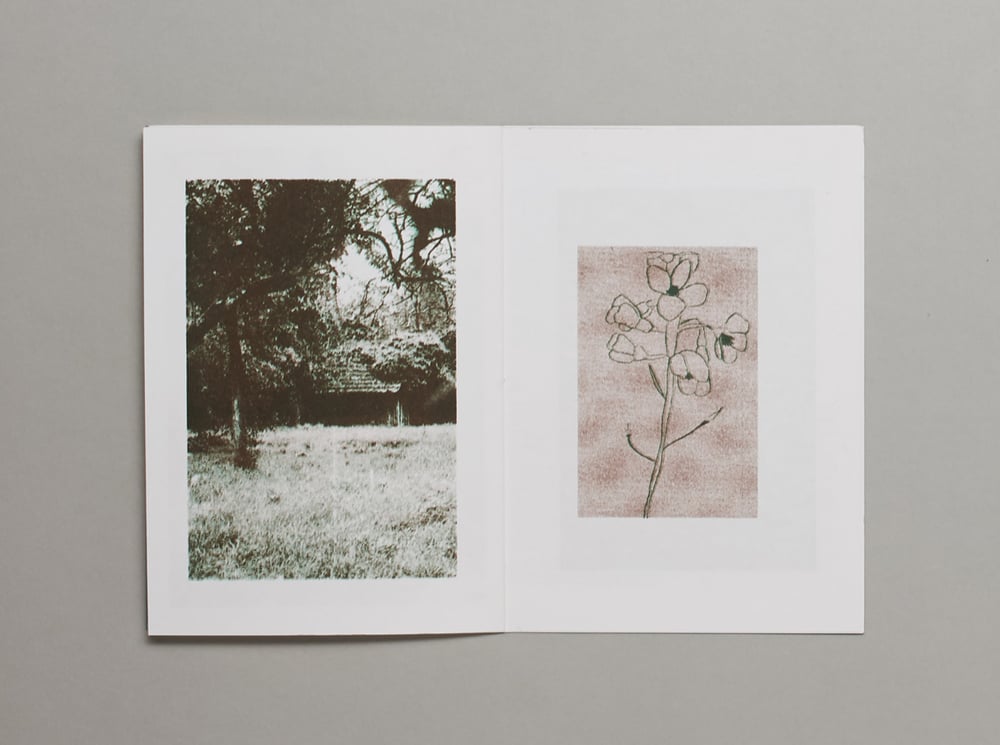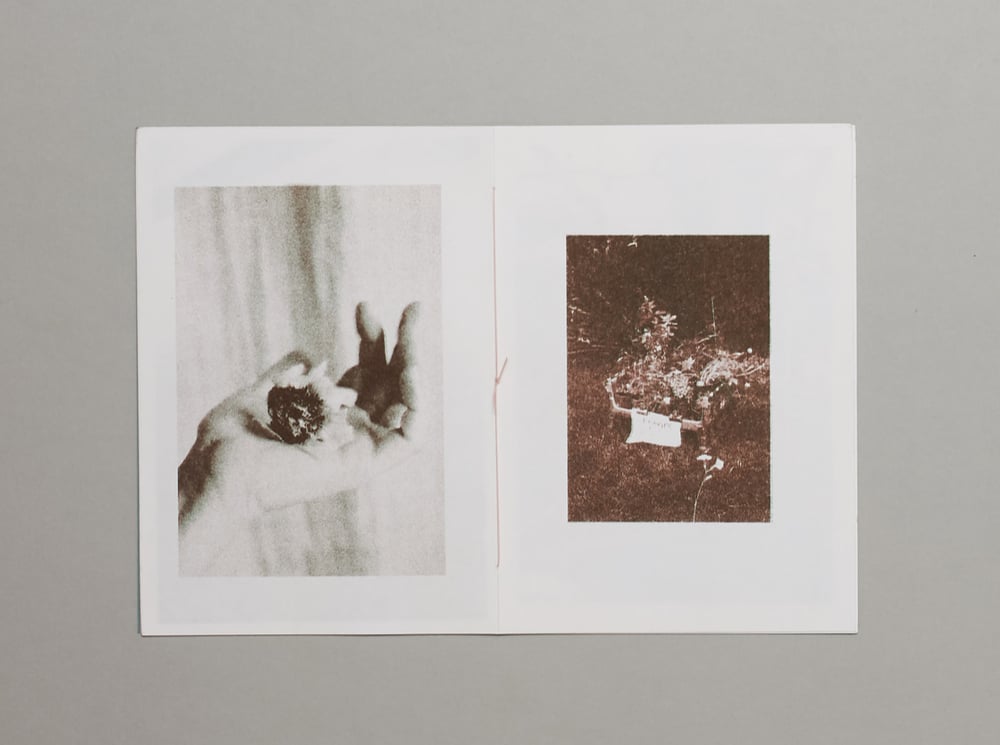 AVEC CE QUI RESTE
Johanna Tagada Hoffbeck, published by Tombolo Presses
« Avec ce qui reste », French for « With what is left » is the publication ideated by Johanna Tagada Hoffbeck, designed by Alyssia Lou, overviewed by Thierry Chancogne, including a text by Elein Fleiss, printed in an educational space employing the Risograph technique, and hand-bound by Florence Aknin, Pauline Simonet, students and friends from Nevers, on the occasion of the exhibition « Avec ce qui reste » at Ravisius Textor.
« What is left » in times of a global pandemic, with its particularly virulent and dangerous variant in the country where Johanna resides, takes on peculiar meaning.
Something dramatic unfolds against a background of ecological bankruptcy that Johanna nevertheless persists in dealing with by ways of gentleness and attention to things, to beings, to the living in all their forms. By collecting presences, movements, traces. By constructing fragile images and delicate installations as so many testimonies and persistence of the world.
Further information
Handbound
21 x 14.8 cm
Signed copies
16 Pages + Cover
Text by Elein Fleiss
Risograph printing, FR
Designed by Alyssia Lou
ISBN: 979-10-96155-20-0
Collection Ravisius Textor
Languages: French & English
First edition 2021, 300 copies
View the short film Avec ce qui reste.
Photographs 1, 2 & 3 by BON SU
Photographs 4 & 5 by Antenne Books