Olivia Fiddes - Soft Soils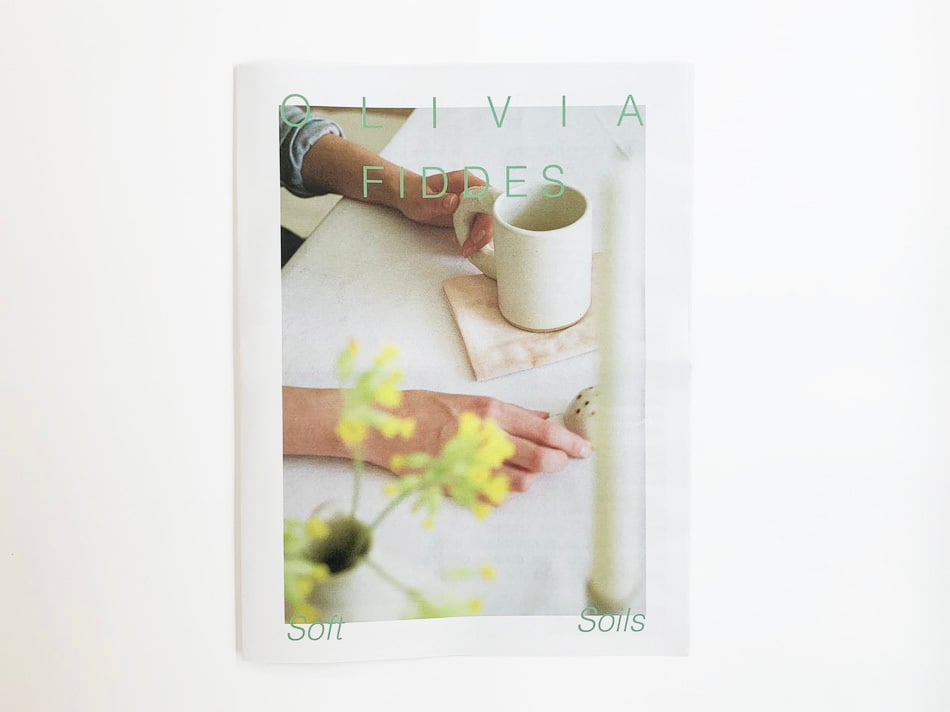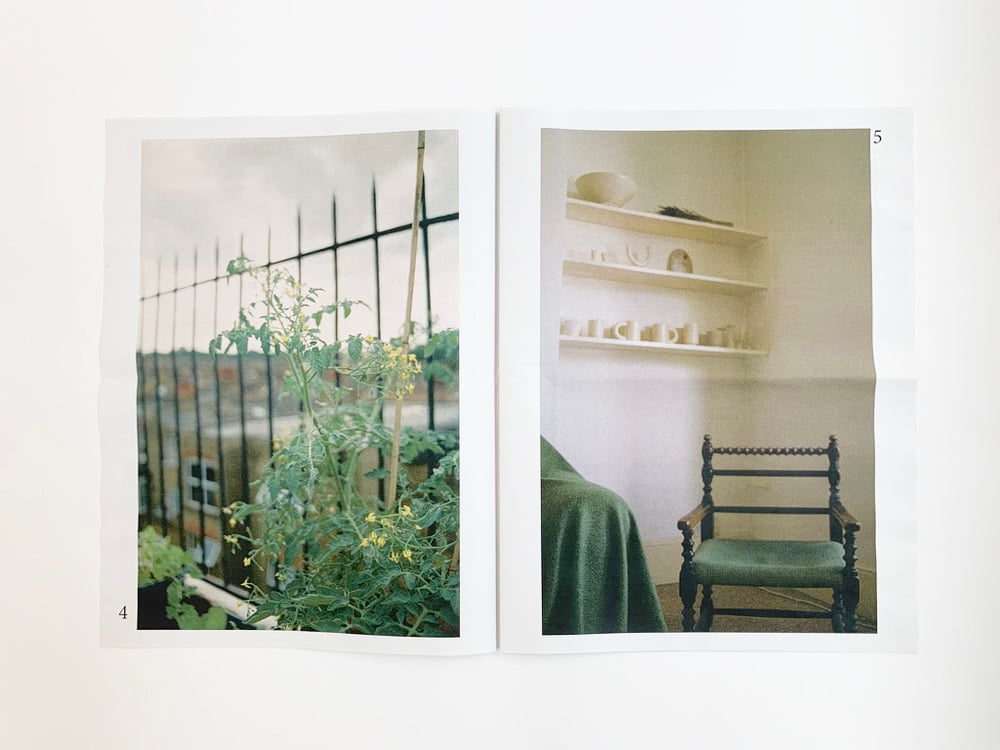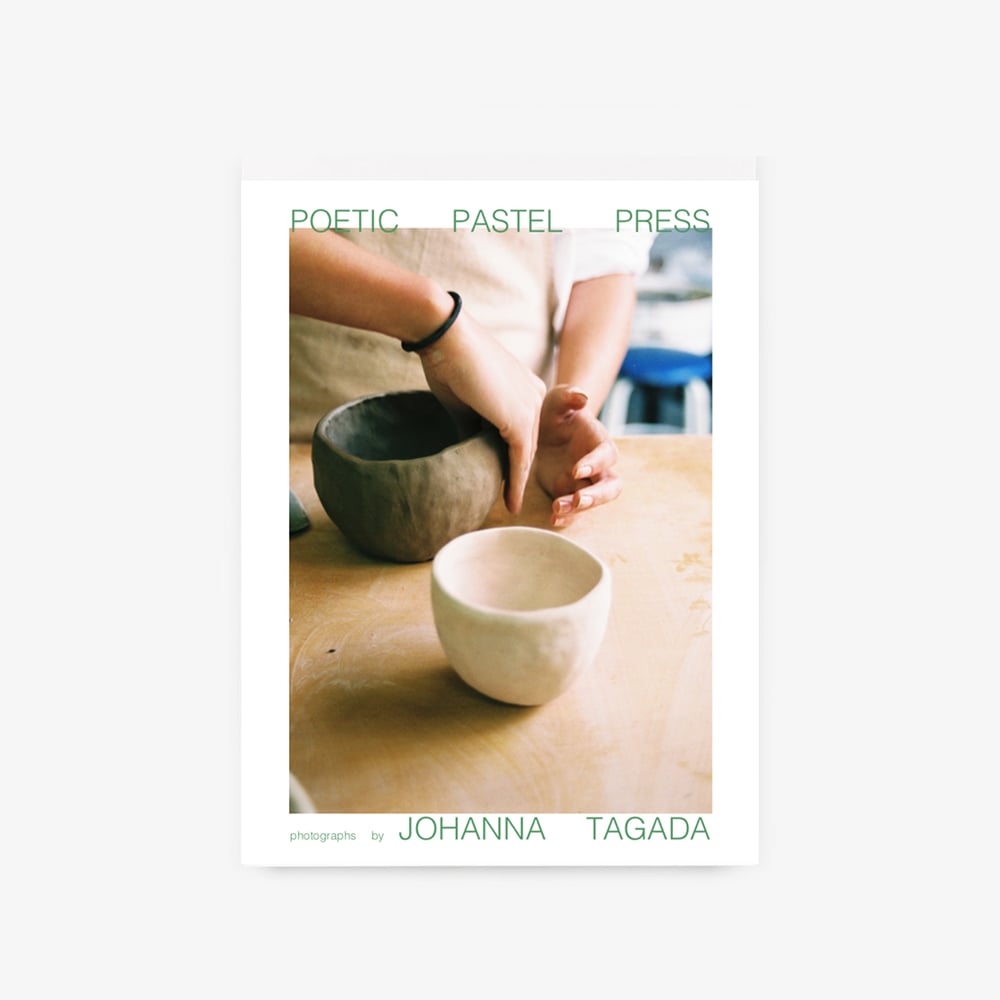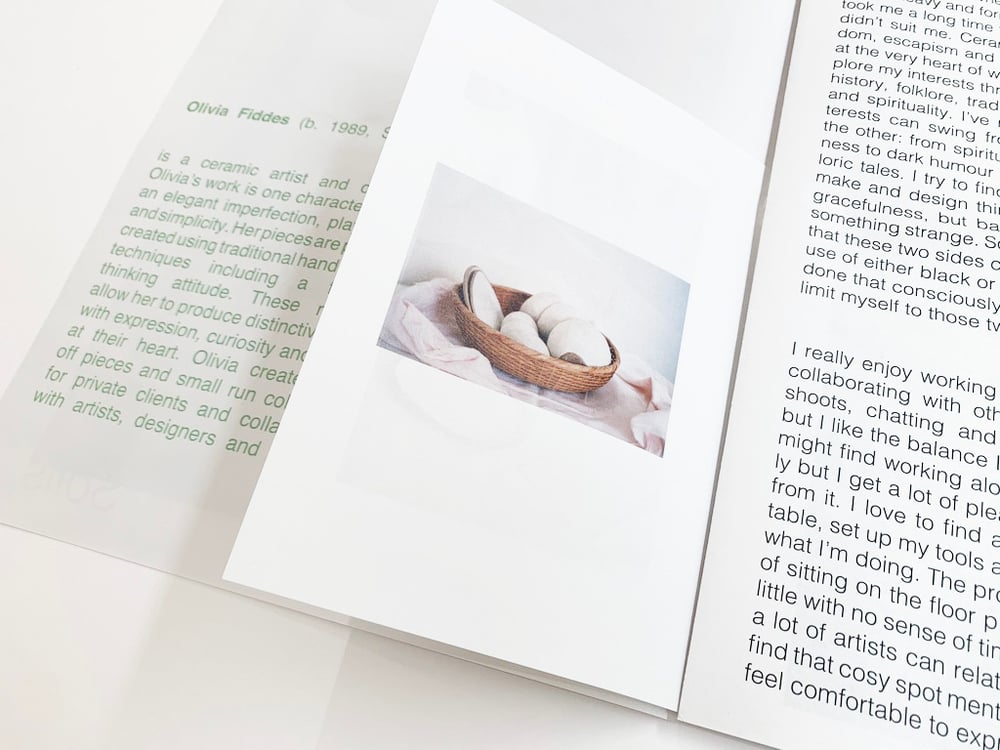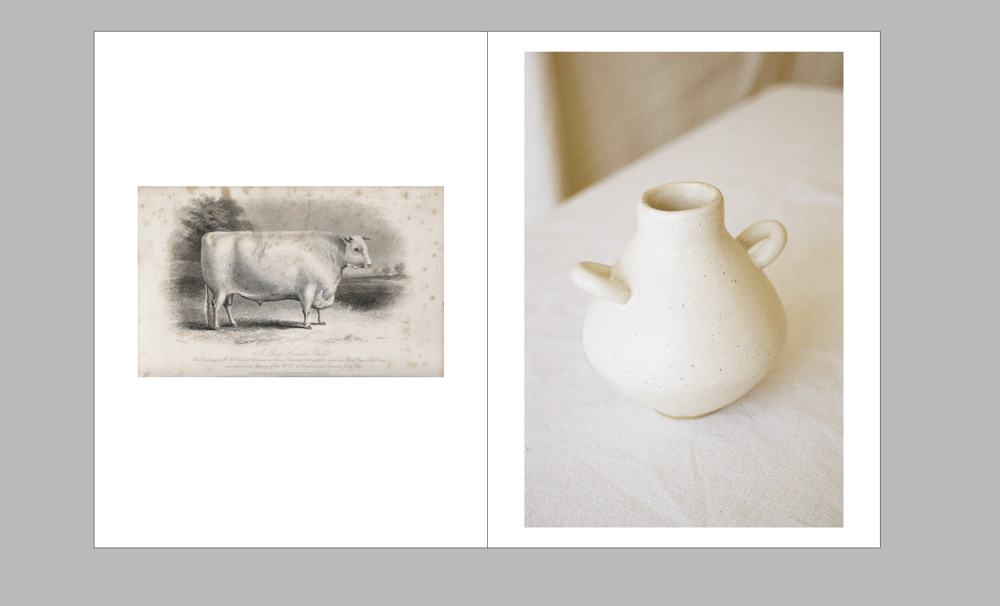 Olivia Fiddes : Soft Soils
Published by Poetic Pastel Press
Soft Soils is a an introduction to the practice of Scottish London-based ceramic artist and designer Olivia Fiddes. Edited and with photographs by Johanna Tagada Hoffbeck.

Olivia's work is characterised by an elegant imperfection, playfulness and simplicity, while her pieces are primarily created using traditional hand building techniques, which are explored through visual conversation in this title. Johanna Tagada has been documenting Olivia's work through photography for over three years. Including an essay by Olivia Fiddes.
Further information
- Year: 2019
- Colour print
- Texts in English
- 1st edition of 100 copies
- Comes with one postcard
- Printed in the United-Kingdom
- Format 28.9 x 38 cm
- 12 pages + 4 page A4 insert
- Newspaper 55gsm improved + French LANA Papiers – FSC Certified
- Hand packed in London in biodegradable and compostable clear cases
This publication is part of a series of yearly newsprint in which Johanna Tagada Hoffbeck shares the practice of a person working with the medium of ceramic. The first publication of the series was dedicated to Cécile Daladier (2018).
ALSO AVAILABLE AT
- NIDI GALLERY (TOKYO, JP)
- AO-HATA BOOKSTORE (FUKUOKA, JP)
- READAN DEAT (HIROSHIMA, JP)
- PON DING (TAIPEI, TW)
- TENDERBOOKS (LONDON, UK)
- INGA BOOKS (CHICAGO, USA)
Photographs 1, 2 & 4 by Nidi Gallery.
Photographs 3 & 5 by Poetic Pastel Press.